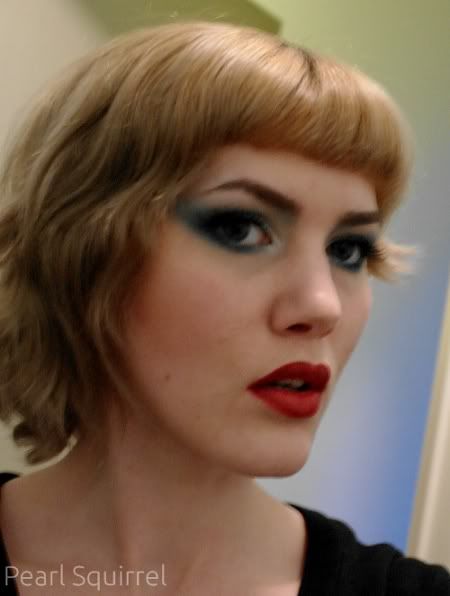 Happy 2012 everyone!
Some people swear by the 'eyes
or
lips' rule, and granted, sometimes the line between that fun bright evening look, or looking like Vicky Pollard is very thin. I wrote about Shu Uemura's 2011 holiday collection in
this
post, and really felt like doing a strong red and blue look myself. In the actual commercial, there's a flash of a very bright blue eyelook at 00:34 that inspired me for this look. This kind of make-up would look a lot nicer on someone with darker hair, but it was fun to make nevertheless!