I placed my order right after they had a sale, and one of the items I wanted was sold out. I was happy to see that Susan updates the facebook page when items are restocked, so I didn't have to put myself through the agony of continuously stalking the website. It only took 2 days of waiting. My package arrived well within the stated turnaround time and everything in it was packed with great care. 
Even with sifters in them, the jars seal very well. I love that they have plastified labels on top which are easy to clean. The petite jars have paper labels on the bottom. The shades that came in sample baggies also had plastic labels, stating the ingredients and wether or not the shade is lip-safe.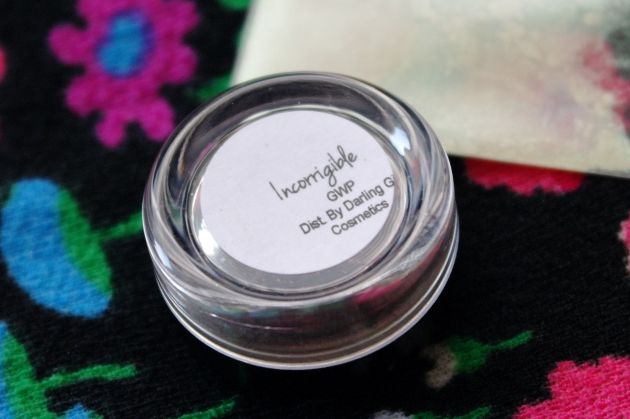 Read on for swatch overload!