I urgently needed a new waterproof mascara because it has been raining lately and I ride my bike to work everyday, so I picked this up from the supermarket while I was doing my grocery shopping. I hadn't even read any reviews yet, so I was anxious to try it!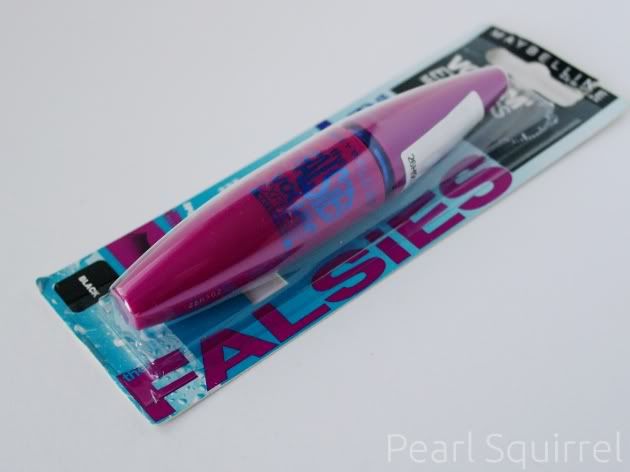 It came in a cardboard and plastic packaging, which I prefer. This way you can be 100% sure that no one has opened or tested it before, and you are not left with sticky tape marks either (some drugstores around here put transparent tape around the tubes to prevent people from opening them).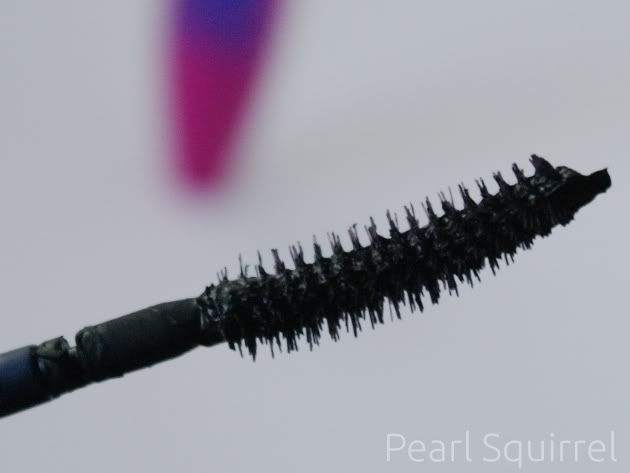 What Maybelline has to say about it:
WHY YOU'LL LOVE IT
False lash glam, instantly!
• Patented Spoon Brush fans out lashes from corner-to-corner, while our Pro-Keratin formula instantly builds volume without clumping
• Unique flexible wand helps to lift and separate lashes to provide the look of 300% more visible, fuller lashes, no gaps from any angle
• Contact lens safe and ophthalmologist-tested
• Waterproof, also available in Washable formula
FOR BEST RESULTS
Hold brush with spoon side upwards against lashes and sweep from root to tip to fill in gaps and coat each lash with Kera-Fiber formula. Repeat until false lash look is achieved. Do not let dry between coats
My lashes are very short, thin, and I don't have many of them. They are also very straight and point downwards, so no mascara can give me curled lashes without using an eyelash curler first. The folowing pictures were taken without curling my lashes. They're a bit blurry, but by the time I noticed there wasn't enough light left to take new ones..

Left is my 'naked' eye, right with one layer of mascara
2 Layers of mascara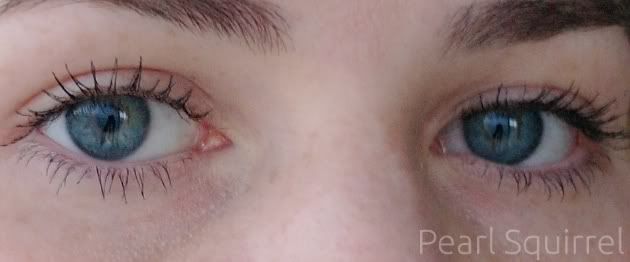 3 layers (I let it dry too much first, so it turned very clumpy)
The curved brush is good for separating lashes and applying a thin layer quickly, but it is not exceptional in my opinion. The formula is fine, but again not the best that I've tried so far. I do like that it dries quite fast. The effect with one or 2 layers looks nice, but I absolutely don't see any false lash effect. It looks clumpy and messy when I apply more than 2 layers.
I tried building it up without letting the mascara dry as well, but it didn't build up nicely on my lashes at all.
Overall, this is a good mascara for a natural look where you don't want massive volume or curled lashes. There aren't many mascaras out there that manage to fix the curl when I use a lash curler, and sadly enough, this isn't one of those either. I will keep using this, but I won't purchase it again.
Maybelline should really stop making promises they can't keep, and cut down on the shooping...
What's your favorite mascara?
Silke