Although my boyfriend and I mainly collect b-movies, there's tons of other movies that I like. One of my all time favorites is
In the mood for love
(fa yeung nin wa)
by
Wong kar wai. It's just a lust for the eye from beginning to end, so if you haven't seen it, do check it out!
Shu Uemura and Wong Kar Wai teamed up for a holiday collection. I am running a bit behind but I like it so much that I really want to share it with those that haven't seen it yet. Read on for more!
First of all, the amazing short film/commercial that Wong Kar Wai made to present this collection:
This short film was inspired by Charles Bukowski's poem Burning In Water, Drowning In Flames. I googled it, and it seems like it is more of a book with several poems, but I could be wrong. It is about passion and contradictions, where the red and blue represent the hot and cold.
The packagings of these products are all based on the short film as well, some of them are even holographic and change image as you move them.
Holographic eyeshadow/cheek/lip? boxes!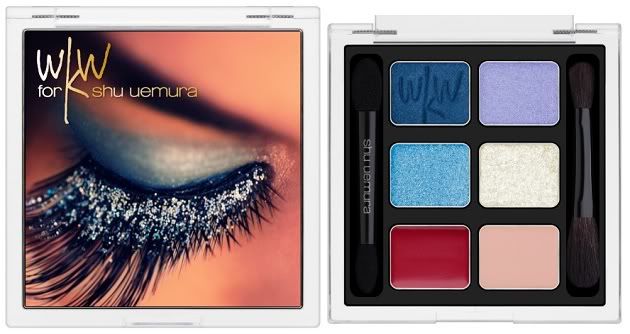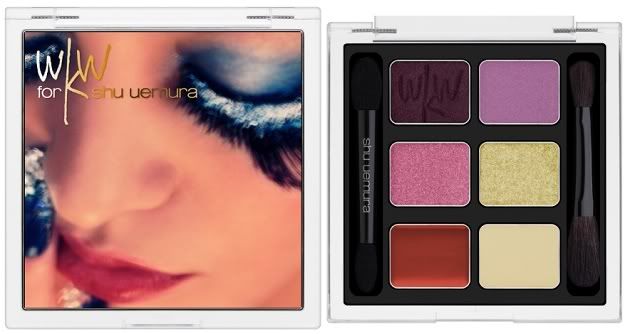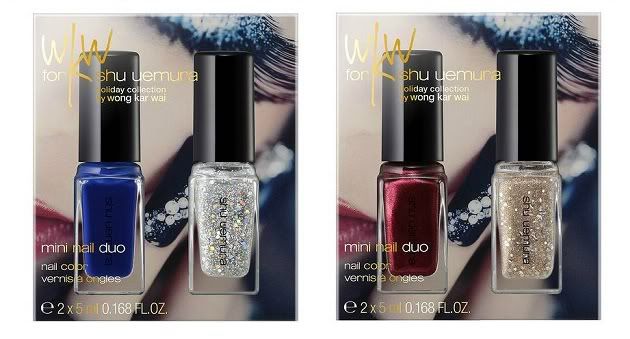 This is some serious marketing, because I now wish I could afford all of this. You often see brands collaborating with artists of some kind, but in my opinion it rarely comes out as nice as this collection. It's a bit more daring in terms of color combinations, but that's probably one of the reasons it appeals to me.
I am a big fan of blue eyeshadow and red lips, although it is quite tacky and hard to pull off in a classy way. Maybe I'll do a look inspired by this, but I'm afraid I will look like a fool that tries too hard ;)
Check out the collection on Shu Uemura's
website
.