When I was 9 we finally got cable tv and I was allowed to watch mtv, and that's how it started. I was crazy about Shirley Manson's look in the 'only happy when it rains' video. You could say that she was my first real idol, and I wanted to look just like her. Cheesy isn't it :) My mother used henna as well, so I started begging her for red hair. Since henna is natural and doesn't damage your hair, she agreed. It turned out a lovely shade of dark muted copper. Some mean kids made fun of me, but I figured that they were just stupid and had bad taste. I loved it!
When I was 14, I dyed it copper again until I turned 16, and I went back to red again when I was 19, and had it either copper, deep red, or faded reddish brown ever since. Last year I bleached my hair, but it is a lot of work touching up my roots and I'm overly sensitive to the bleach. My hair really needs some rest, but in a while I will be going back to my natural ashy brown, and then I'll switch back to red :)
Here's some pictures from a hairstyle magazine I have lying around. The girl with the fringe (from the Goldwell maxreds series) has the cutest hairstyle ever!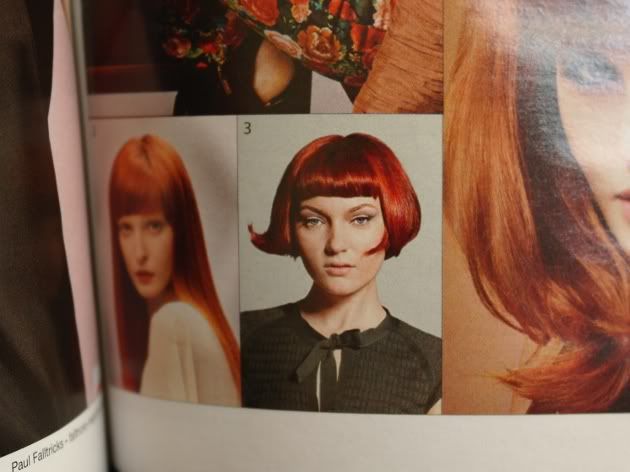 What do you think about this hairstyle?
And who else loves Garbage?
Silke