I had my first taste of mineral make-up little over three months ago, when I ordered at
MAD minerals
. One of the powders that caught my interest was
Aloe veil
, a finishing powder that is fairly new in their catalog. I was really frustrated by the fact that I couldn't find any reviews or swatches, but decided to give it a go because I liked the fact that it contains aloe vera powder. Today I'm comparing it to translucent veil, another one of Mad minerals' finishing powders.
Read on for my review and swatches!
I purchased a 20gr jar of aloe veil and a sample size jar of satin glow, and received a 1/4tsp sample of translucent veil, so I was able to try and compare the three. To me, satin glow is more of a highlighting powder than a finishing powder because it's a tad too glowy for that. I won't include it, but I have swatched all three for you below so you can see the difference. Unfortunately I still haven't bought a flash for my camera yet, so all pics were taken in daylight.
Left to right: Satin glow, Aloe Veil, Translucent veil
First of all: what MAD minerals says about these finishing powders:
Aloe veil enhances and adds soothing silkiness to your skin's appearance giving you a smooth flawless, semi-matte finish. Can be used alone, or over foundation application. Great for sensitive skin!

Ingredients:

mica, aloe barbadensis (aloe vera) powder, titanium dioxide, iron oxides
A dry, matte finishing powder that helps to cut excess oil on the skin and give a matte appearance

. Ingredients:

Kaolin Clay, Mica
Aloe veil does seem to be a bit oil absorbing and works great for fixing cream products like concealer under your eyes. However it also gives you a very subtle healthy sheen, which makes it less apparent that you are wearing make-up. It feels light on the skin and has no noticeable smell. Translucent veil has a distinct smell of clay, and feels less comfortable on my dry sensitive skin.
Swatches:
I swatched both powders heavily on the following pictures for it to show up better on camera. On a daily bases I would lightly dust my face with it, but I would only build up the shine on my cheekbones to this level if I wasn't wearing a separate highlighter. Apart from the finishing powders, I was only wearing a tad of concealer under my eyes and on some blemishes.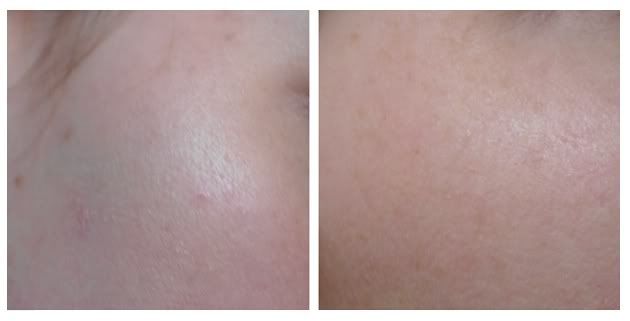 Left: Aloe veil - Right - Translucent veil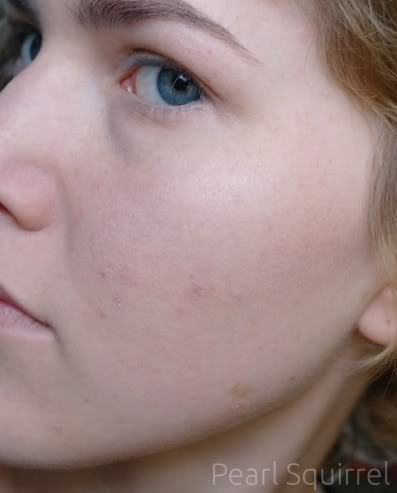 Translucent veil
Aloe veil
I think this is a good powder for people with dry sensitive skin. It slightly mattifies but sheen is buildable where wanted. (I am not sure how well you can build up the sheen on a tanned skin though, it has a slight white cast) Translucent veil is more suitable for oilier skin, or for those that like a very matte finish.
Have you tried any MAD mineral products yet? If so, which are your favorites?
Silke