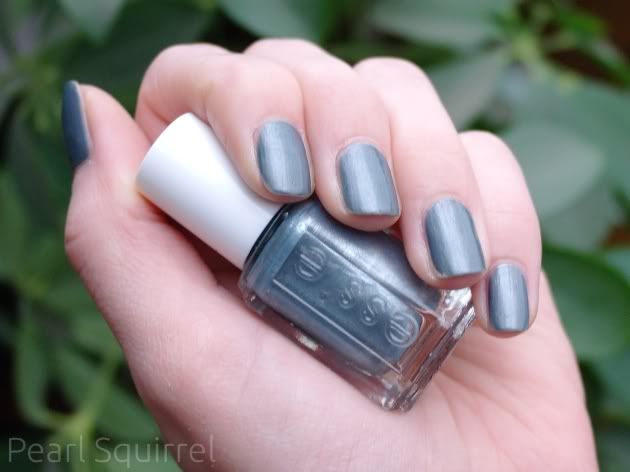 Well it's not exactly a 'nail of the day', more like a nail of 2 weeks ago. I am working a lot lately and have been sick, so unfortunately I didn't get around to updating my blog. Today I'm showing you a lovely polish called Fair Game!
I quit my old job 1,5 months ago because I could get a full-time job somewhere else, and my dear colleagues bought me a goodbye present. They got me a cute knitted hat that I have been wearing a lot, and a gift voucher for a beauty salon that sells OPI and Essie, because they all know how much I love nailpolish. It was really touching that they all chipped in for me, and I have been wearing my new polishes a lot ever since! :)
One of the things I bought was the four piece mini set of Essie's 2011 resort collection.
These are my first Essie polishes and overal I like them. I love how they dry very fast and I'm also loving these colors. The only thing that bothered me was the tiny brush. I found it a bit hard to get an opaque even finish and especially the lighter colors tend to streak a bit and need an extra layer just to even that out.
Sorry for the tipwear, this was day #3. It gets dark very early and I hadn't found the time to photograph it in the days before..
Fair game is a frosty greyish blue. I don't usually like frosty finishes but I am in love with this color. It is a very close match for my eye color and I am a sucked for details like that. :) This one applied better than the other colors, and the wear was quite good, although it could use a basecoat and topcoat.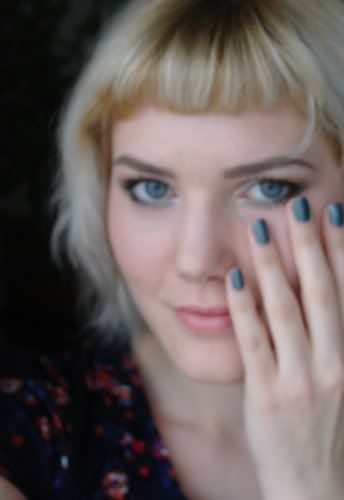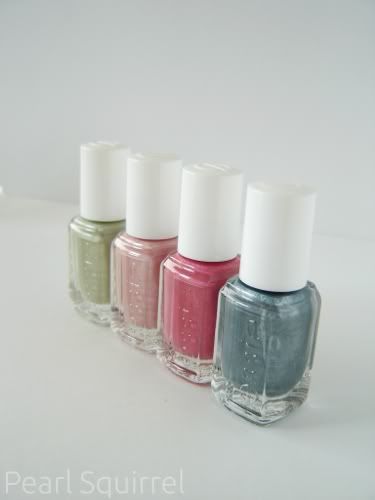 Left to right: Da bush, Lion around, Your hut or mine, Fair game
I might post swatches of the other colors too sometime, but I have some other new nailpolishes that I'm dying to photograph first!
What's your favourite Essie polish?
Silke