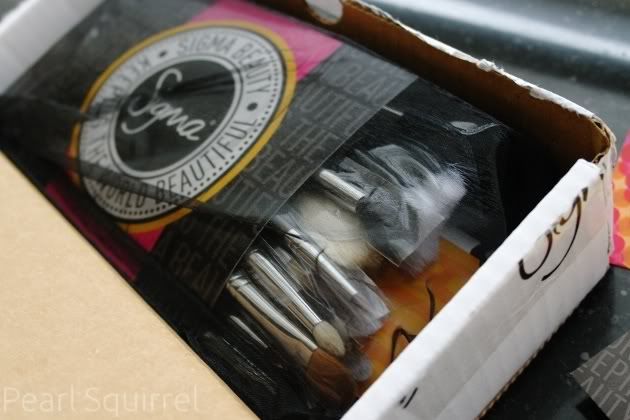 I got these in the mail yesterday, it was a birthday present to myself ;) I washed them and tried some of the brushes this morning, and it really made a world of difference! Before this I owned 3 crappy brushes and 1 mac brush, so it was about time that I invested in a proper brush set :)
I also placed an order at
Shiro cosmetics
a few weeks ago and I'm anxiously waiting for my package to arrive. My boyfriend is actually a pokemon master so when I read about a pokemon themed make-up collection, he wanted me to catch 'em all (LOL), but I ended up ordering 15 eyeshadows, and to his great disappointment only 4 from the super effective collection.
At the moment I hardly have time to catch up on reading all my favorite blogs, let alone make regular updates here. These's a few posts coming up on my sigma order, a new moisturizer that I'm testing, some eyeshadows and some DIY stuff. But I'm not sure when I'll manage to update, because it's busy at work, I have my Danish exam soon and I'm also having a guest staying over for at least a few weeks. And christmas and new year and family visits..
You can always follow me on
bloglovin
to stay updated :)
Merry christmas to everyone!
Silke