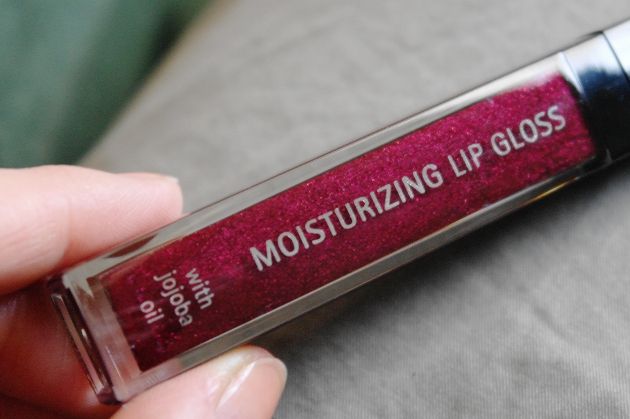 This lipgloss is from Isadora's Forest Groove collection, released last fall. I already bought the Forest
eyeshadow trio
and the Forest
nailpolish
, but was yet to try some of their lip products. I was reminded of it when I saw
Frida
wear the Zinfandel lipstick, but it was the lipgloss that won me over when I went to the store to try them!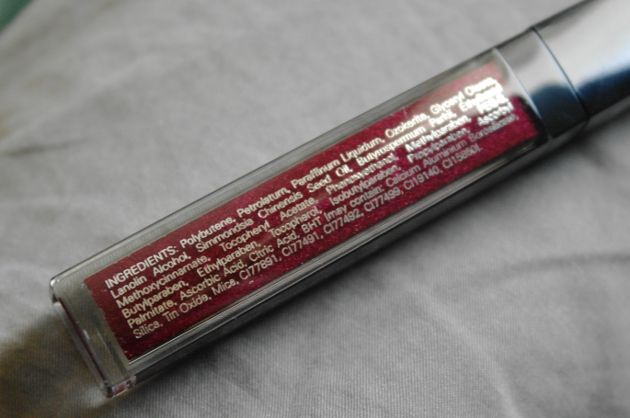 The tube looks very basic, but that's fine with me. It closes firmly, clearly states the ingredients, and has a sponge tip aplicator. I have never seen one like this before. The strange shape makes sure you get to scoop a big amount of product out.
This lipgloss has a very nice formula. It's absolutely not sticky, and spreads very easily without having to pack on a lot of product. It's very pigmented, so you can either just use a tiny bit to achieve a dewy stained look, or use a normal amount to get a very glossy look.
The shimmer particles are subtle or very visible depending on the light. I think they are also responsible for the color shifting. In dim light, this looks like a very dark burguny, but in sunlight it turns into the vivid dark raspberry color you see in the swatch pics. It fades beautifully, leaving color behind but turning more into a satin finish.
One downside is that it sets into lines quite bad if you don't use a lipliner. I am wearing the Zinfandel lipgloss on bare lips below, hence the feathering edges.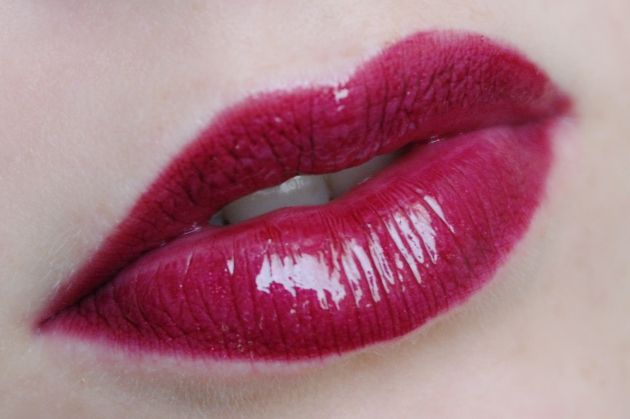 I paid around
€
17 for this, which isn't exactly cheap. You do get a generous amount of product, so it's totally worth it if it's really your color.
Have you tried Isadora lip products before?
Silke