I placed my order right after they had a sale, and one of the items I wanted was sold out. I was happy to see that Susan updates the facebook page when items are restocked, so I didn't have to put myself through the agony of continuously stalking the website. It only took 2 days of waiting. My package arrived well within the stated turnaround time and everything in it was packed with great care.
Even with sifters in them, the jars seal very well. I love that they have plastified labels on top which are easy to clean. The petite jars have paper labels on the bottom. The shades that came in sample baggies also had plastic labels, stating the ingredients and wether or not the shade is lip-safe.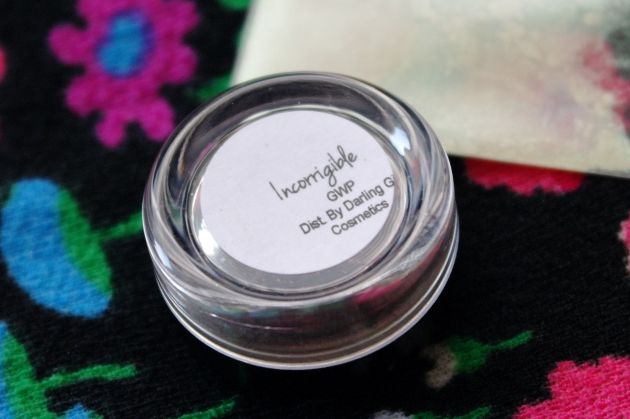 Read on for swatch overload!
Swatches made on top of Darling Girl Glitter Glue, pictures taken in indirect sunlight.
This was my first time working with this glitter glue, so bare with me. I just applied a thin layer, let it dry for a few seconds, and then patted on the eyeshadows. For some shades, buffing them in would probably work better.
Roots radical - My little pony - Danceteria
My little pony - Danceteria - London Calling
Danceteria - London Calling - Jeweled taupe - Sexxy girlfriend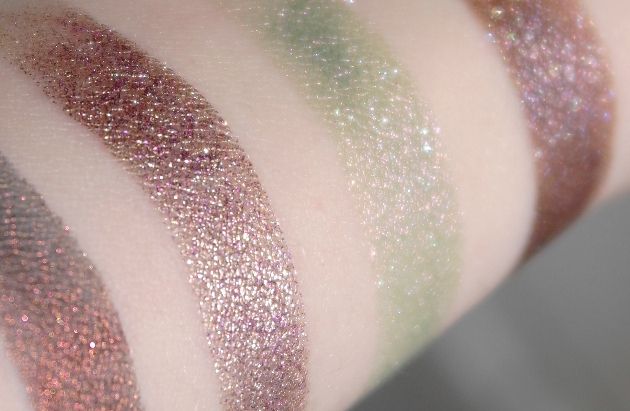 London Calling - Jeweled taupe - Sexxy girlfriend - Incorrigible (gwp)
Mint green with gold and pink sparkles. In some lights the sparkles look silver, but at certain angles you can really see the warm pink shining though.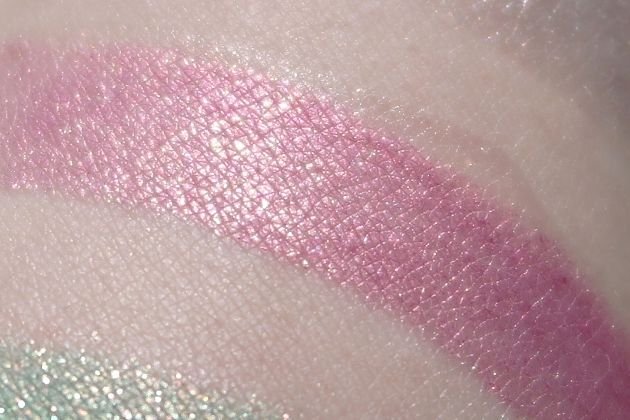 Darling Girl calls t
his is a color-morphing shade. In my sample baggie it looks like a lilac pink, but on the skin it turns into a warmer shade of pink, that shifts green at certain angles. I failed to capture it, but Phyrra did an amazign job at showing off the shift here.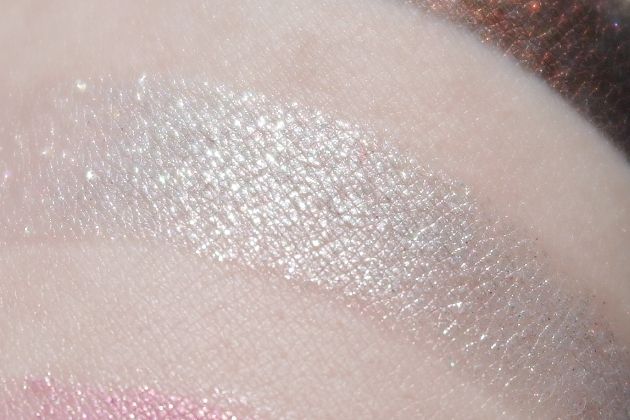 Sparkly metallic silver with tiny red glitters in it. Again, I didn't manage to photograph this in all it's sparkly glory, but it is amazing!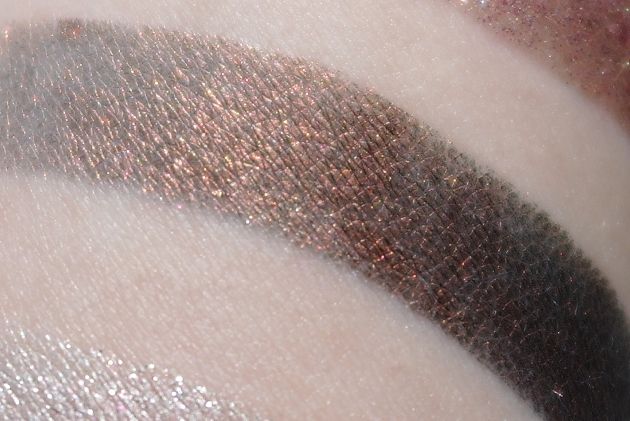 London Calling is a dark ink blue base color with a very prominent red/copper shift. I noticed that the dark blue becomes more visible when you blend it out, and the red is more obvious when it's patted on.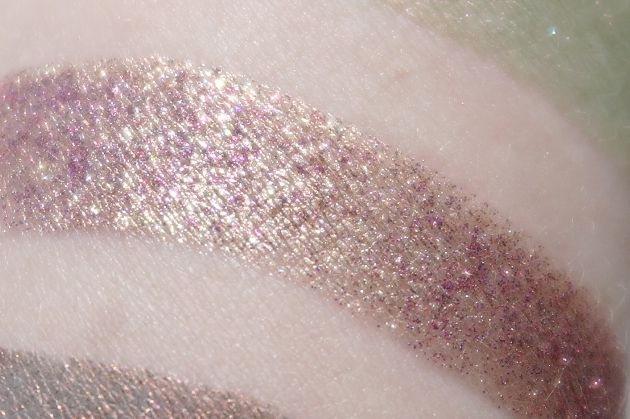 Jeweled Taupe is a warm toned metallic taupe with tiny multi-colored glitters. I can mostly detect fuchsia and purple glitters. This is one of Darling Girl's best selling shades and I can really see why. The glitters are tiny and quite subtle worn on the eyes, so it's a very wearable color.
Darling Girl calls this a mint green with pink shift and aqua sparkle. This is such a dreamy color! It's an other-wordly soft green with a gorgeous pink shift. The shift is quite strong but it's very hard to capture. Greens usually don't suit me, but this one does. It makes an awesome all-over lid color that reallt brightens my eyes.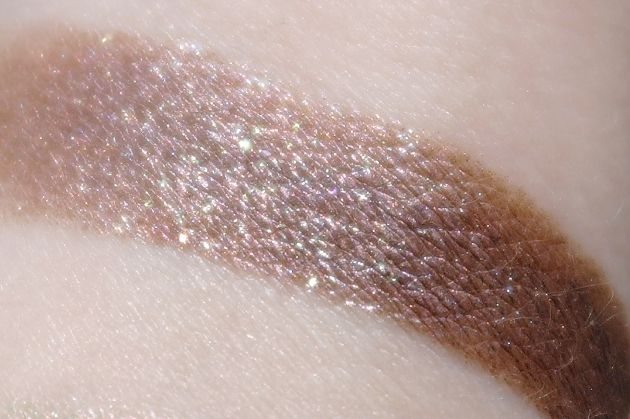 Incorrigible is a warm brown with multicolored sparkles. The blue and silver sparkles are most noticeable, making a great contrast with the warm base color. This was a GWP (gift with purchase) shade. This makes me want to order more neutrals from Darling Girl!
Lastly some more fail pictures to show off the gorgeous color shifts:
My order also contained a blush, lipgloss, Glitter glue and some samples from the halloween collection, but I will do separate posts on those soon!
Have you ordered from Darling Girl before?
Which are your favorite colors?
Silke