Today I want to show you some products that will be featured in my giveaway soon:
A lovely bright orange kohl pencil by 2B, and two lipsticks by Catrice from the ultimate color and ultimate shine range.
Read on for a short review and swatches! I own these too so the swatches are made with my own products, the ones in the prize are brand new :)
The lipsticks are Oh Juicy! and Mrs Brightside. I already reviewed
Oh Juicy
here
.
Mrs Brightside
is from the ultimate shine range and is less opaque than Oh juicy.
It gives a candy pink flush of color to the lips with a slighty glossy looking finish. The light creamy formula leaves your lips feeling soft and moisturized you can almost apply it without looking in the mirror as if it was a tinted lipbalm. Great for on the go!
Last for today is the
2B kohl eye pencil in Orange
.
This is the first 2B product I have bought in years and I am pretty impressed by the quality. I actually use it both as an eyeliner and lipliner, and to me it works great for both purposes! Although the colors aren't exactly the same, it is a nice lipliner to combine with Oh Juicy to get longer wear and better coverage out of it.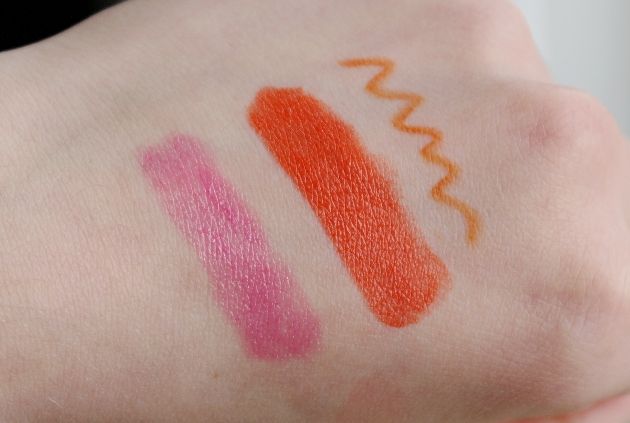 Which is your favorite?
Silke