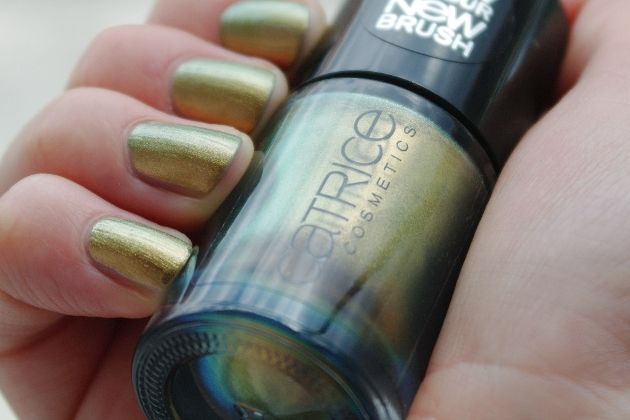 I have another pretty polish to show you today!
You can find a lot of blogposts on this nailpolish, comparing it to Chanel's Peridot. Genius in a bottle is more gold toned because the green duochrome is not as pronounced as it is in Peridot, but it's a real gem nevertheless.
Application is easy because of the big brush, but like with most metalic polishes you have to apply it with care to avoid streakiness. I was in a hurry and my nails are a lumpy mess, so my swatches don't do it justice.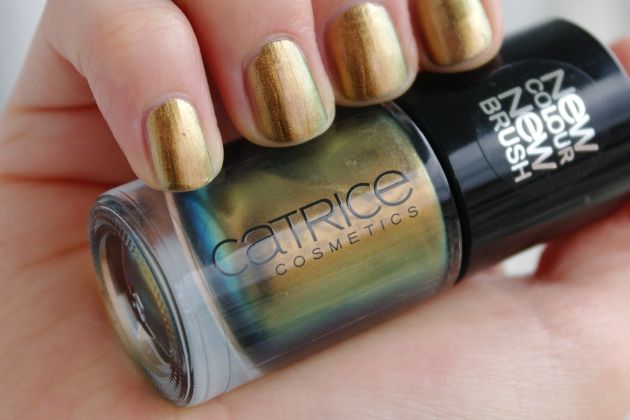 This nailpolish is part of my giveaway. It will start on the 16th of may and ends on the 16th of june.
Have a nice weekend and happy mother's day!
Silke