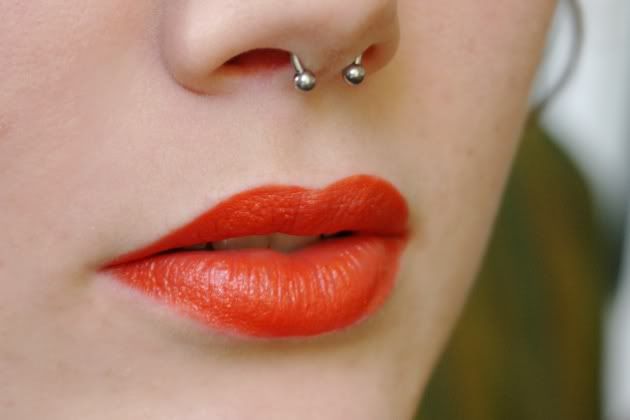 I love this color, a perfectly wearable orange :)
Read on for pictures and my review!
Catrice Ultimate colour lipsticks come in a sturdy black metal tube. Nothing fancy, but nothing about it says 'this lipstick only costs
€
3,49' either. I like that, if packaging is too fancy I feel bad for scratching it, haha. You can easily see the color on the bottom.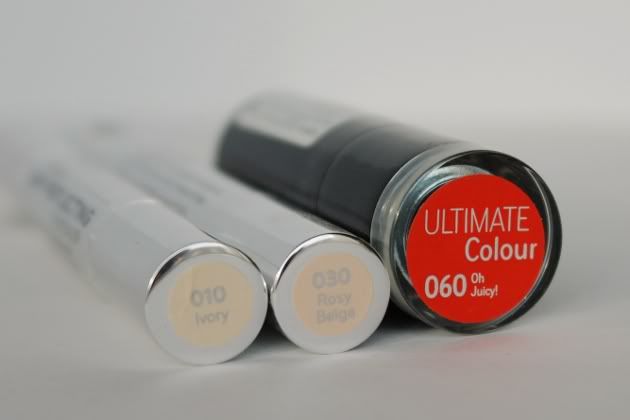 Review on these concealer pens is coming up soon too!
The tip of the lipstick has a dented shape that follows the natural curve of your lip, and it is very pointy which is great for precise application. It took me some time getting used to this though.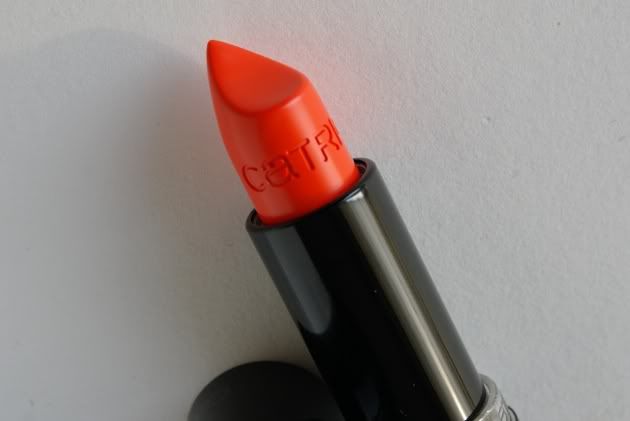 These lipsticks smell very sweet, a bit like raspberries. It smells synthetic, but it's more of an edible smell than a typical perfume smell, which is great. The scent doesn't linger too long and doesn't bother me, thumbs up for that!
Disregarding the name, the formula is not very juicy, only the color is. I wouldn't say it is the most drying formula, but it does emphasize any dryness on your lips. Oh juicy is very pigmented, it goes on almost fully opaque and only slightly uneven, but that might have been because my lips were so rough and dry. Be warned, it transfers very easily, and it doesn't last too long on me because of that.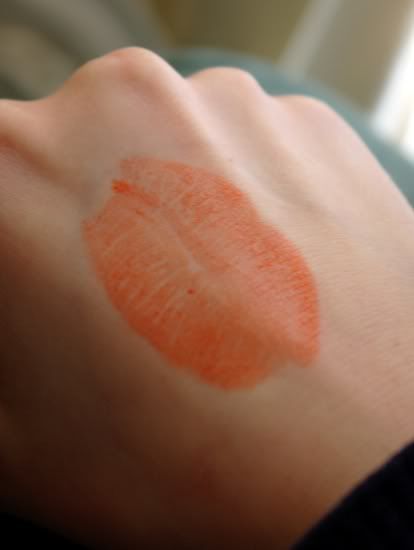 If you were wondering, I've had this piercing for about 7 years now, I just don't wear it all the time and I had lost the piercing, but I bought a new one and it is having a revival, haha :)
Happy Valentines day everyone! I don't really celebrate it, but I do wish everyone much love in their lives.
Thanks for reading!
Silke