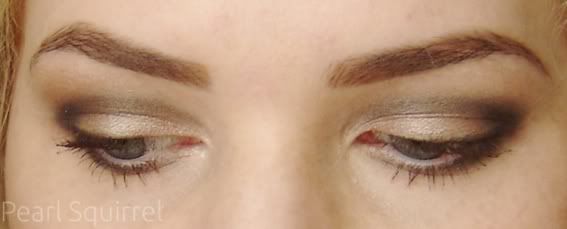 A quick look I did recently with
this
eyeshadow trio from Isadora. I also used catrice precision eye pencil in 080 Wildthing, and urban decay's Sin on the inner corners of my eyes.
And a little update, since things have been quiet here:
My camera decided to go derp. I've had it for 7,5 years and I took an incredible amount of pictures with it, but lately more and more things went broke and I really couldn't get my pictures right anymore. It was really frustrating because I am quite a perfectionist, so today I finally bought a new camera! It will get a proper introduction as soon as I figure out how it all works :) So hopefully soon there will be no more blurry weird face-deforming pictures like the one above.
I also had a busy schedule lately, but I'm not going to bother you with all the details :)
Thanks for reading!
Silke