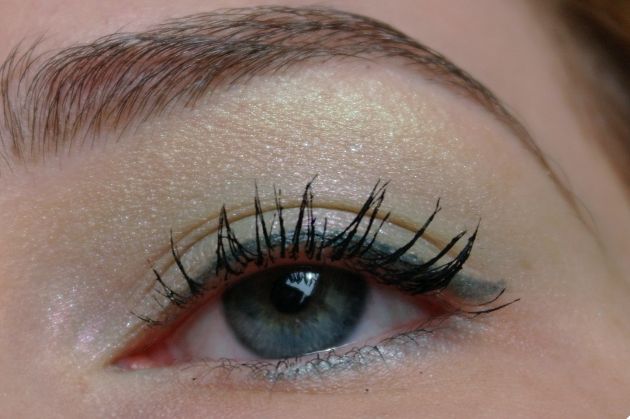 Pardon my little tired eyes, but I really wanted to show you guys some of the pretty
Darling Girl
shadows in action!
The lid color is DG's Sexxy Girlfriend, a gorgeous light mint green that shifts pink. You can clearly see the pink in this picture, but it's even prettier in real life!
From the crease upwards I am wearing DG's Nice F*cking Model, a shade from the Ghost With The Most collection (based on Beetlejuice!). It's a light gold with strong green flash, and I think it makes an awesome contrast with the cool toned Sexxy Girlfriend. On my very pale skin, it's a tad too dark to be a classic highlighter shade, but I am using it as one anyways! I got this color as a sample but am ordering a full size of it soon.
The liner and lower lashline is a dark green shimmer cube from The Body Shop.
My mascara has dried out, so you get clumpy lashes as a bonus. Ignore them please :)
Have a nice weekend!