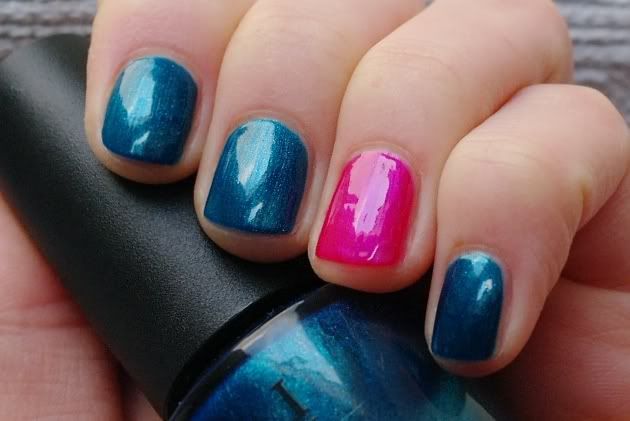 A simple manicure I did a while ago. I reversed the colors on my other hand, because I couldn't decide between these two colors :) I think they make a good match since this pink has a slight blue duochrome effect.
The blue polish is
Yodel me on my cell
from OPI's Swiss collection. It was one of the birthday presents my boyfriend got me last year. The pink is also from OPI and it's called
Pompeii purple
.
The pink one is very thin and runny and could have used a third layer, while Yodel me on my cell is good with 2 layers.
What is your favorite nailpolish brand?
Silke