Since Essence is sold in a lot of countries around Europe, I thought I would share this news
Essence is coming up with a new limited edition collection that releases around the 15th of april here in Belgium (dates can vary for other countries). The theme is fruit smoothies, and there seem to be a few nice products in it. Here's a preview!
01 Peach beauty
02 Banana joe
03 One kiwi a day..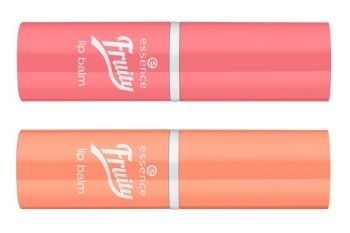 01 Peach beauty
02 Very cherry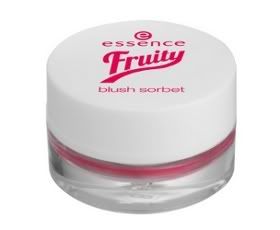 Blush Sorbet (2,79)
01 Smoothie operator
01 Smells like strawberry..
Nail art sealing top coat (
€
1,99)
01 Stay fruity
01 Fruit punch to go
And last.. (actually I just wanted to post these but that would be a bit silly :D)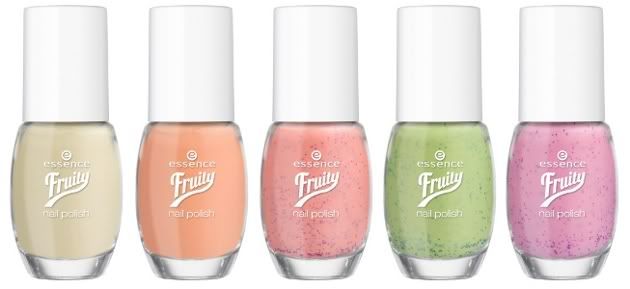 01 Banana joe
02 Peach beauty
03 Very cherry
04 One kiwi a day..
05 Mashed berries
I am really looking forward to the three nailpolishes with glitter! You never know if they will obviously show up on the nail, but I have a few glitter nailpolished from this brand that I really like. The mouse blush could be nice too, I tested one of these in store once and they have a pleasant texture.
I haven't always liked essence, but I have been keeping a closer eye on them ever since I discovered some products that I really love. The
lipglosses
from the crystalliced collection for instant, were awesome. The rest of the collection really let me down when I went to swatch everything. I think the majority of products will not appeal to people that are used to buying high end products, but there are hidden gems!
Do they sell Essence where you live? Did anything catch your interest?
Anyway, back to normal posts. I will try to keep these collection previews and stuff limited :)
Silke