Foundation and concealer are the products that I invest the most in because a lot of drugstore brands tend to let me down when it comes to base products. Mainly because I have very pale skin with pink undertones, a shade which they rarely offer. Out of curiosity I picked up these concealer pens from Catrice for € 3,99. I meant to use them for my dark circles which can use a hint of yellow.
Read on for swatches and my review!
I bought two pens in 010 Ivory and 030 Rosy Beige. Catrice claims this concealer to be hydrating and light-reflecting with a medium coverage.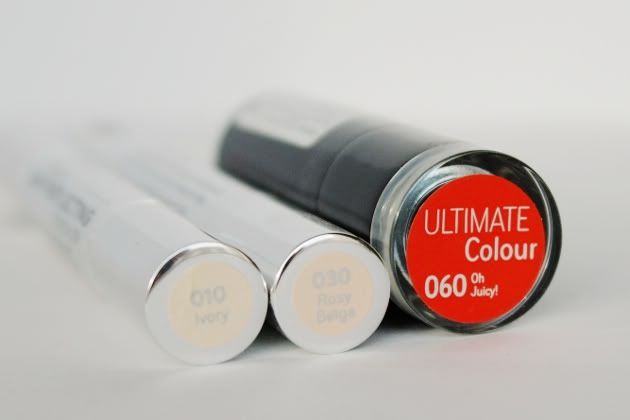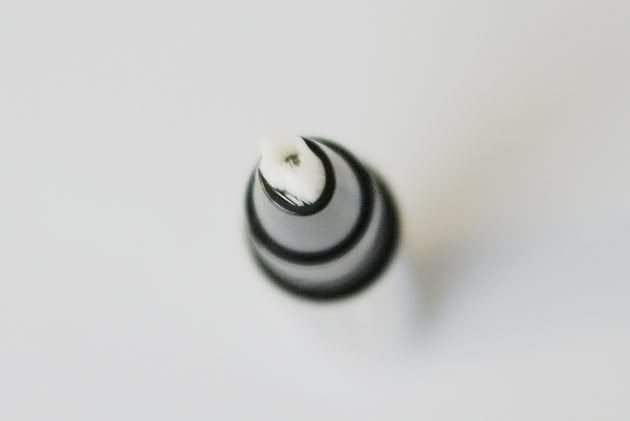 After twisting the end a zillion times...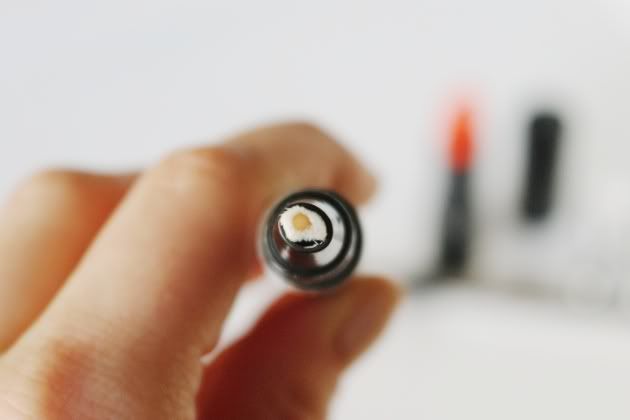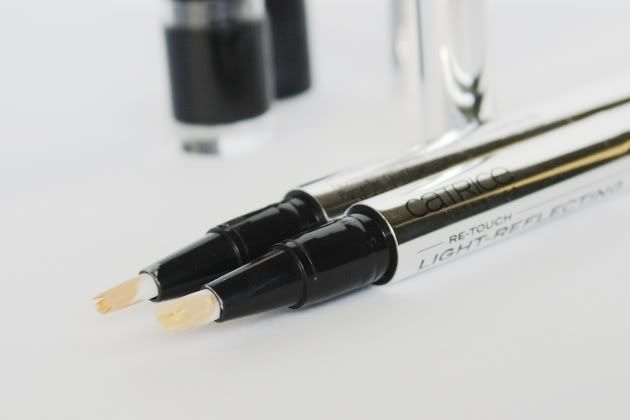 Both concealers are clearly yellow toned, which is great to correct any blue/purple hue in your under eye circles. Ivory is lighter and a bit more neutral in color. As you can see in the swatches below, the finish is satin to matte when dry, and there doesn't seem to be much light-reflecting going on there..
Left is my bare skin and on the right I applied both colors all around the eye area. On first sight these concealers do a great job correcting the purple tone around my eyes in a natural way, although the coverage is only light to medium.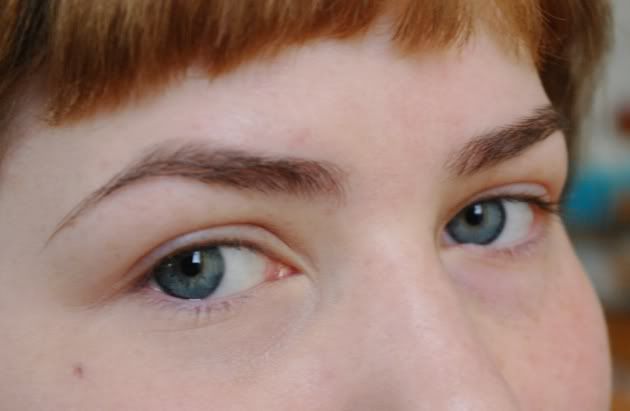 Left eye and nose: using both concealers, right eye: bare skin (this is when I had a lot of sleep)
They feel very light on the skin and give quite a natural look. The biggest downside is that they don't last all day on me, after a few hours they crease a bit and fade. On the good side: you don't need to carry a brush with you, so you can easily take them with you and touch up during the day. These are great for short travels too.
I use these from time to time when my skin is looking clear and I just want to correct the blue tones, but I really need a better coverage and lasting power from a concealer for daily bases.
Oh well, on to the next! What is your favorite concealer?
Silke