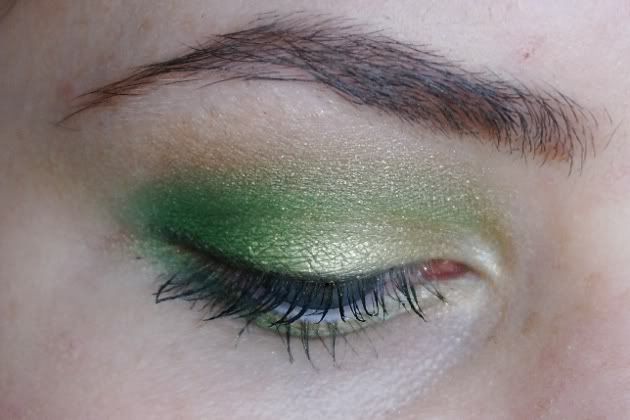 This is a quick look I did a while ago using Link. The look itself is not spectacular and my brows are looking terrible (not enough light in the bathroom or too sleepy to notice), but boy is this a pretty green!
Read on for more pictures!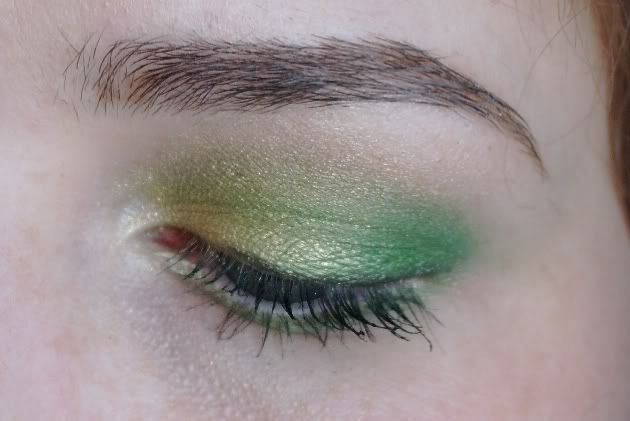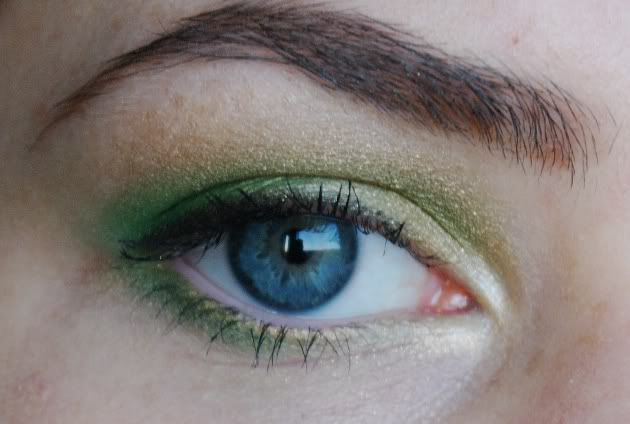 I also used Shiro's Likelike for highlighting, a yellow green eyeshadow from the Wet n' Wild Green moss trio, Baked from Urban decay and an unknown shimmery green from Lancome. I've had it for ages and the packaging is so worn off that I can't read the name. The eyeliner is Wildthing from catrice.
Link is mainly in the outer V and blended inwards a bit. It is not really shiny, but it has a slight green tiny glitter that makes it glow. I don't know the proper name for this and don't have much to compare with, but it is a similar finish to Trax from mac, but more toned down.
Although green is one of my favorite colors, it doesn't suit me that well because of my pinkish skintone and blue eyes. I can imagine this shade being amazing on brown eyes though.
What's your favorite green eyeshadow?
Silke