Finding packages in the mail is pretty exciting, even more so when you're expecting it to take up to 4 weeks and it arrives within 6 days! I placed a second order at
MAD Minerals
a few weeks ago because I was running out of foundation and decided to order a few eyeshadows while I was at it. I also received some samples of the finishing powders, but I will swatch and review those another time. Today I have some multi-use colors to show you!
I ordered 3 petite sized multi use colors, as well as 3 samples (I ordered one in a jar and the others in sample baggies). The petite jars contain 3/4 teaspoon, and I think it's a great way of trying new colors without spending too much on them. The petite jars normally cost $4,50, but since they're having a sale they only cost $3,15 now.
My order was packed in a bubble wrap envelope, the jars tucked safely inside zip-lock bags and then nicely wrapped in blue paper. I don't remember which ones, but some jars were sealed with a plastic wrapping, and some weren't. For some reason the Whispers came without a sifter. I don't really care for sifters, but I can imagine some people liking a bit more consistency in the packaging. The jars close well, that's what matters the most to me! On the bottom of the jars there is a sticker stating the color and ingredients.
I took some pics of the jars while I was swatching (sorry for the fingerprints :)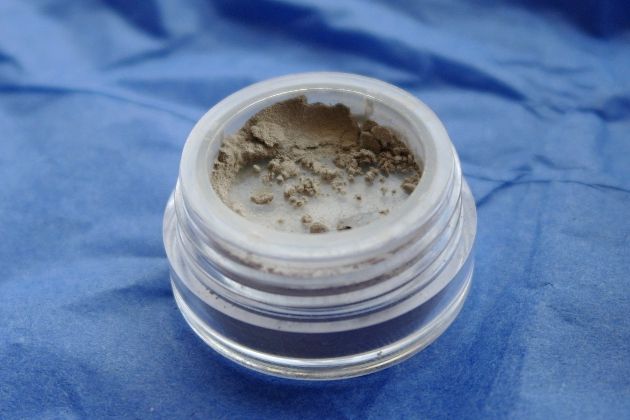 Cornerstone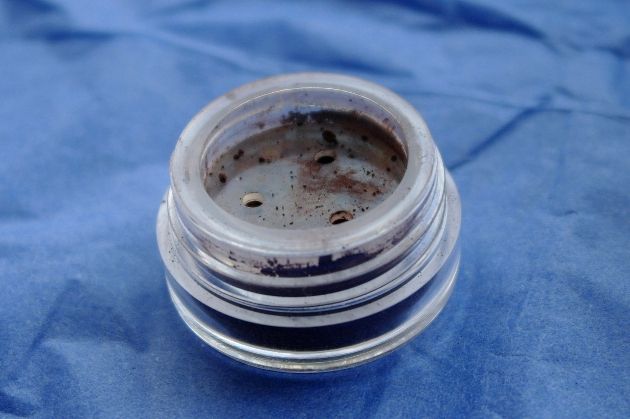 Coffee
Whisper Gold
Whisper Copper
Cornerstone: Creamy beige with gray tones. I would call this a cool light taupe. It's matte and perfect for subtly defining the crease on pale skin.
Coffee
:
Deep brown matte, a perfect eyeliner shade!
I couldn't agree more! This shade is very pigmented and easy to work with. I apply it wet as a liner like I did in
this
look , but it's great for making a dark smokey eye too.
Choc Mint: a duochrome with a warm shimmery brown base and green shifts.
Whisper Gold: A perfect light golden highlight shade. It's very shiny with ultra fine sparkle particles.
Whisper Copper
: an orangy pink toned highlight shade. Compared to whisper gold this is less sparkly.
Whisper Opal: Vibrant light violet.
Swatch time!
I was struggling with either having too little light, or the sunlight being too harsh. I edited these to make the swatches as true to life as possible, although my skintone tends to look funky compared to the swatches now..

I actually like all of them a lot!
I haven't had much time for elaborate make-up looks in the morning the past few weeks, so I've been using Coffee as a liner shade nearly daily, and the Whispers make an awesome inner corner highlighter to look a little less tired :) I'm definitely going to repurchase Choc Mint In a bigger size with my next order. A warm duochrome like this is such a flattering way to wear green on blue eyes.
What do you think about these colors?
Have you ordered from MAD Minerals before?
Silke