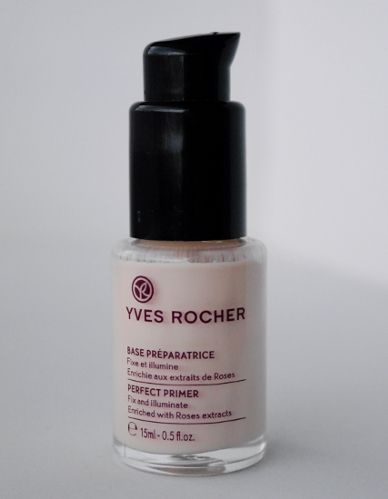 It's getting boring, but I have yet another
Yves Rocher
product to review. This primer is especially suitable for people with pale skin, so it might be interesting for some of you!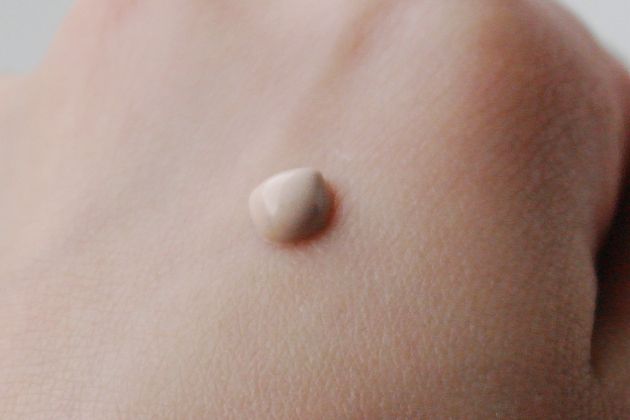 The 'Perfect Primer' comes in a small 15ml bottle with a pump. You close the pump by twisting it to the side, and you can easily choose how much comes out by pressing it in just a little bit or all the way down. There are 2 shades available: Pink and Apricot. I bought the pink one.
The consistency is quite thick, and it's has a slight pink tone to it. It doesn't have the typical slippery silicone feeling that most primers have. I guess it's supposed to smell like roses, but I just smell a synthetic and sweet bubblegum scent that reminds me of the '90s. If you're into that kind of smell on your face, you might like this. You might want to test it in store if you have sensitive skin, because the strong perfume might be irritating.
According to Yves Rocher this primer will make your foundation last longer and fine lines and large pores will be less visible. On top of that it is supposed to give you a radiant complexion.
In my opinion, it only lives up to the last claim. I own one cheap primer (from Hema) and have tried a sample from sephora before, and they both did a much better job at blurring fine lines and pores. They weren't as moisturizing though.
I've worn this daily for a few weeks and it doesn't seem to make my foundation last much longer than usual. It works better with powders than with liquid foundation, but I still would not advise this if you're looking for something to make your foundation last all day.
Left: bare skin. Right: primer swatched heavily. It looks more matte than it is because of the light.
This primer gives your skin a glowy dewy finish, which unfortunately makes my pores stand out even more. What I like about it, is that it covers my skin in a very thin pale veil, which evens out and brightens my skintone by reflecting light. I preferably use it to highlight certain areas where I don't want to add shimmer. For example: my temples, cheekbones, under my eyes and on my forehead.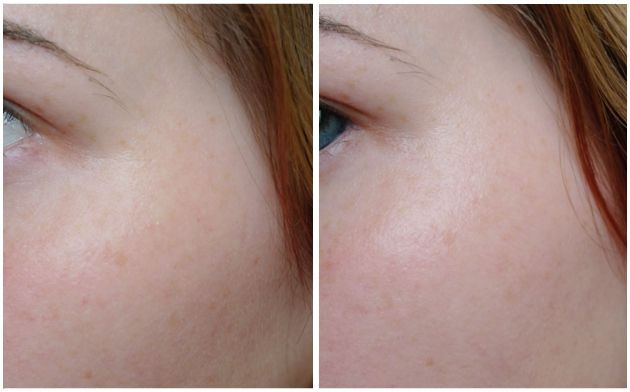 Left: bare skin. Right: primer, blended out
This is great for pale people looking for something to even out and brighten their skintone. However, it does nothing to blur pores. Wether it helps make your foundation last longer might depend on your skintype, I can imagine this working better for dry skin, since the formula is and creamy and doesn't work well with oily skin.
I am going to give it another try when the temperatures drop and my skin get's drier. It doesn't claim to be mattifying, so maybe this is meant more as a wintertime primer. I'll update about this in a few months!
What do you think about using primers?
Silke