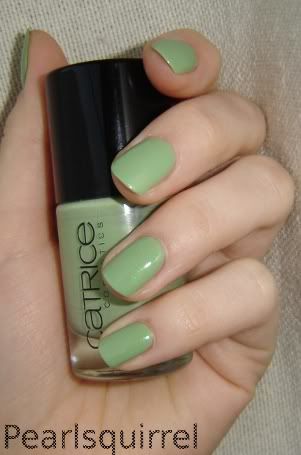 Meet Sold out forever, a muted mint green with a gorgeous subtle green shimmer,
and a great dupe for Chanel's Jade!
It takes three thin layers to get a fully opaque application, but it's well worth the effort in my opinion. The wear is average, I tend to get slight tipwear after 2 days and chipping after 4-5 days, especially if I wear my nails long.
Catrice ultimate nail lacquers are available in most European countries and retail at €2,49, so that makes it about 10 times cheaper than chanel's jade. Sadly enough, it seems like the shade is going to be discontinued since catrice removed it from their website, so stock up if you are lucky enough to run into this!