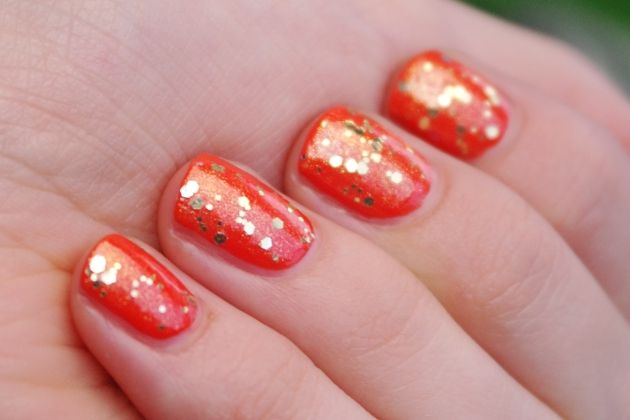 This is Miami heat from the
Miami Rollergirl collection
that I recently wrote about. I am quite a perfectionist and it wouldn't go on 100% opaque and smooth because I was too impatient, so I added a quick coat of golden glitter and flecks. Streaks? What are you talking about?
Next I rushed to my window to catch the last bit of sunlight and snapped a few pictures. I managed to make about 5 before the sun disappeared, and none of them were focussed. Oh well, better luck next time :) The topcoat is Essence's Make it golden. I used it before in
this
mani.
What are your easy solutions when you can't get a mani just right?
Silke