A while ago I was invited to attend a Mylene demonstation. It's basically a home shopping party concept that sells skincare, cosmetics, bath products and so on. I considered these kinds of things for housewifes in their midlife crisis so I was not really looking forward to it, but I went anyways to do my friend a favor. We were lucky to have a cool host, so it ended up being more fun than expected, although I wasn't impressed by most of the range.
I am not going to make this a Mylene-bashing post, so I'll move on to something positive: I was pleasantly surprised by this cute eyeshadow. So if you (or your mom) are going to a Mylene demonstation any time soon, check this out :)
I swatched the eyedshadow lightly here, slightly focussing on the different patches of color: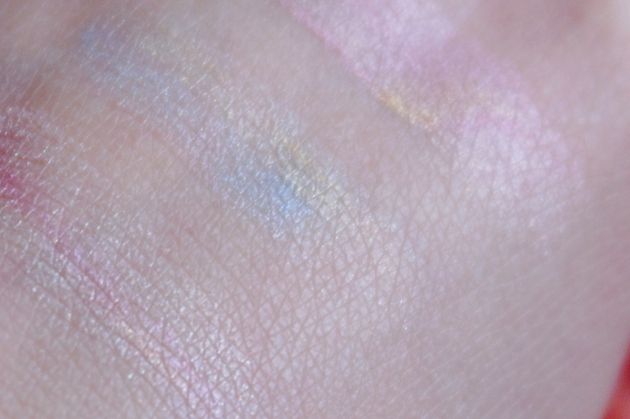 And here I tried to swatch the fuchsia, blue, pink and gold parts seperately and more heavily: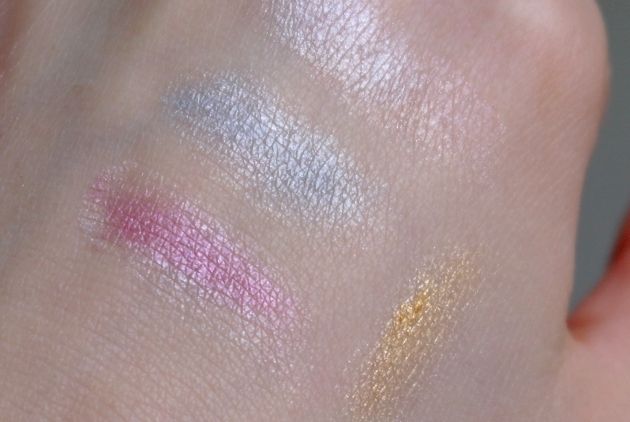 As an eyeshadow it doesn't really appeal to me, but by mixing the colors all together it makes an awesome highlighter! The shimmer particles have different sizes, so it gives a glowy shine as well as some very fine sparkles.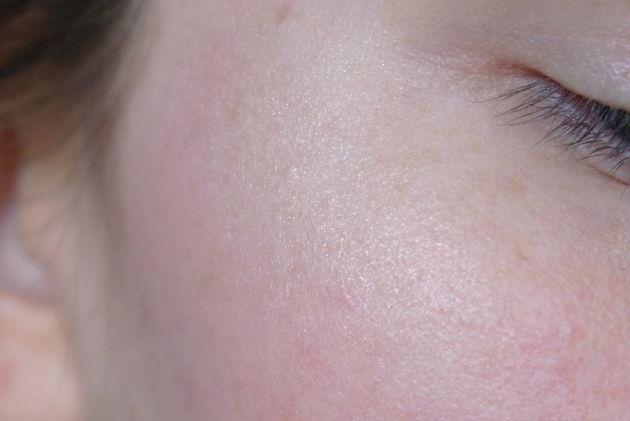 You have to apply it very lightly for daytime looks since it has a pretty strong metalic highlight, but that means it will be amazing as a scifi-like highlight in more dramatic looks :)
I have a 7 day working week coming up because the sales are about to start at work. I won't have time or energy for blogging, so I will just be lurking other blogs the next few weeks.
I hope you're all enjoying summer!
Silke