Today I'm wearing another one of Essence's lovely glitter polishes!
Blue Addicted is a bunch of tiny blue and big green and light blue hexagon glitters, in an intense blue jelly base. The fun thing about nailpolish like this is that you create a lot of depth by adding multiple layers. You can see the glitter floating in the semi-transparent jelly, I think it has a magical feel to it!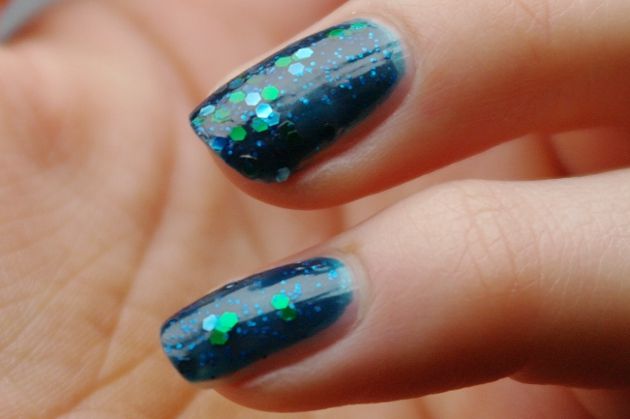 I decided to wear it on top of Opi's Yodel me on my cell, because I was in too much of a hurry to do more layers. Hence the sloppy application..
Google tells me this is a very close dupe to Deborah Lipman's Across the universe, for only
€1,29!
What's your favorite glitter polish?
Silke