After seeing all the lovely easter manicures pop up everywhere I was itching to do something a little more creative with my nails too, because I have seriously been neglecting them lately. I usually just pain my nails in one color and sometimes do 1 nail in a contrasting color, but seeing
this
cute manicure made me want to step out of my comfort zone. It was a lot of fun!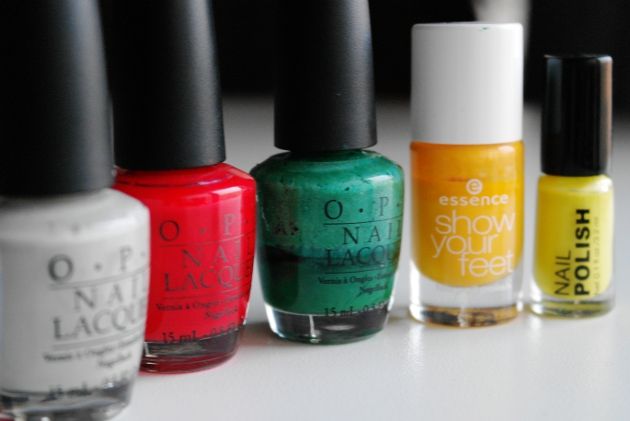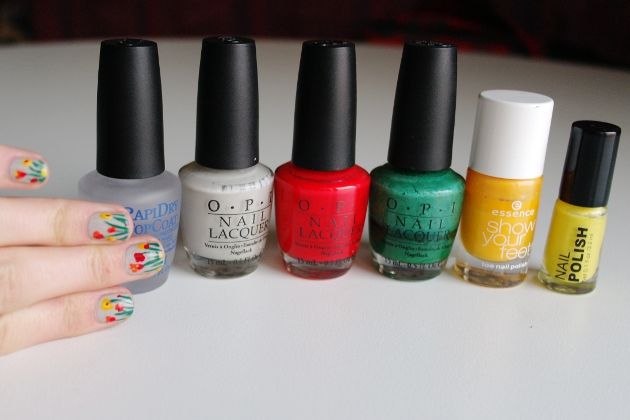 Polishes:
OPI Skull and glossbones
OPI Red my fortune cookie
OPI Jade is the new black (my all time favorite!)
Essence Show your feet 09 Sunshine 4ever
H&M yellow
OPI Rapidry top coat
I painted the green on with an old eyeliner brush, applied the big colored dots with the nailpolish brushes and the smaller details with a toothpick. The best part is that this manicure had been on my nails for 4 days with no tipwear at all. Yay!
I'm off for a few days to help with a store opening in a different city, so I will have to miss my lappy until monday. Enjoy your weekend and thanks for reading!
Silke