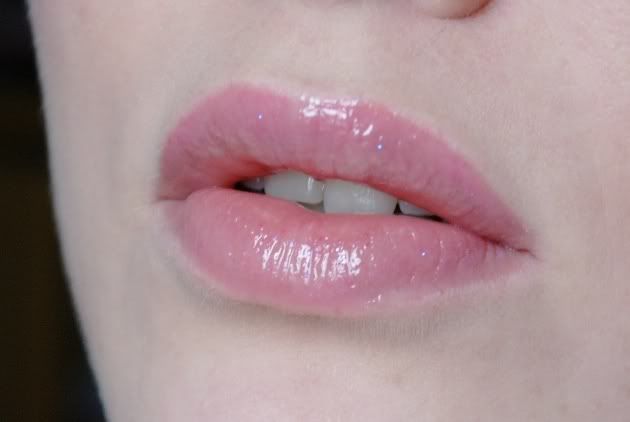 Not sure if you can still buy these, because I have had them for ages. I bought them on holiday in Cornwall and have been using them very sparingly and with great caution not to contamine them.
Read on for more swatches!
The one with blue/violet glitters is called Moonshine, the orange/gold one is called Candy Shimmer. These glosses are very sticky and last for hours on me, and offer a perfect glossy finish with gorgeous glitters. Another thing I like abouth them is the sweet fruity candy scent. It is not an overpowering perfume though.
Moonshine (top picture) is my favorite, it has the prettiest irridiscent sparkle and the color of the glitters reminds me of a UV light. The picture doesn't do it justice, moving image would be better to show off the magical sparkling!
41 Candy shimmer and 42 Moonshine. Swatched in daylight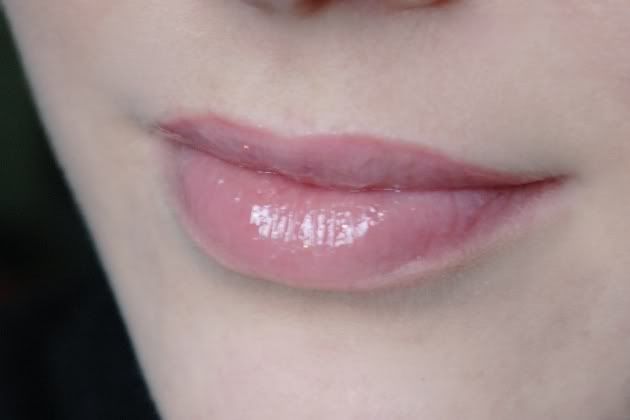 As you can see, Candy Shimmer is more subtle. The glitters are warm toned and don't create as much contrast on the lips. But it's a nice gloss nevertheless!
I read some great reviews about this brand and I hope to visit England again to stock up on more collection 2000 products. Make sure to try Moonshine if you run into it!
What are your favorite Collection 2000 products?
Silke