So because I had no better inspiration I wanted to surprise my boyfriend with a pokemon inspired look. I just picked this one because of the nice color contrast :) When he came home I made him guess and gave away the clue that it's a water pokemon. It took him an hour and several other clues but he finally guessed :D
Read on for more pictures and the product list!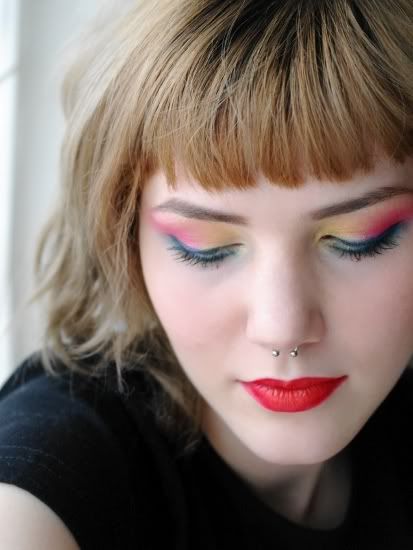 I only lightly based myself on this pokemon, because I went outside and didn't want to do something too theatrical. My boyfriend said all sorts of cute things like 'I can see that you blended out the red in the same shape as milotics tentacles'.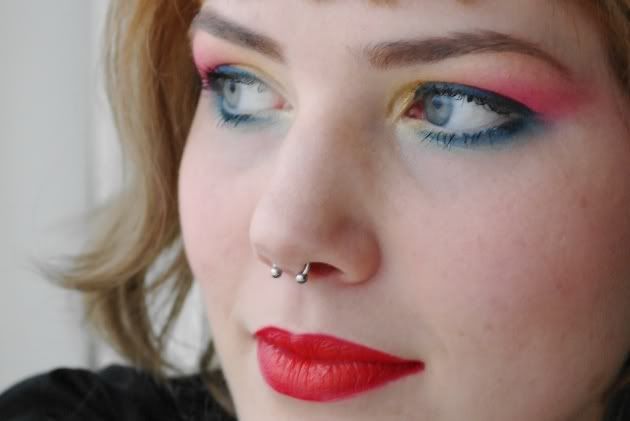 Boo to hooded eyelids making my eyeshadow disappear!
Product List:
Face:
Benefit Erase Paste
Lancome Teint Miracle foundation
MAD minerals foundation in fair
MAD minerals Sheer tan matte bronzer
Catrice Raspberry ice cream blush
Eyes:
Urban decay primer potion
Shiro cosmetics' Likelike
Shiro cosmetics' Conservation of momentum
Shiro cosmetics' Because we can
Catrice Pertrol keeps me running
Mac Blacktrack fluidline
Urban decay eyepencil in Oil slick
Maybelline The falsies wp mascara
Eyebrows: wrong eyebrow pencil
(this was my red hair one, i have the same in cool brown)
Lips:
Helena Rubinstein Wanted
Catrice Oh juicy
Can you see the likeness?
Silke