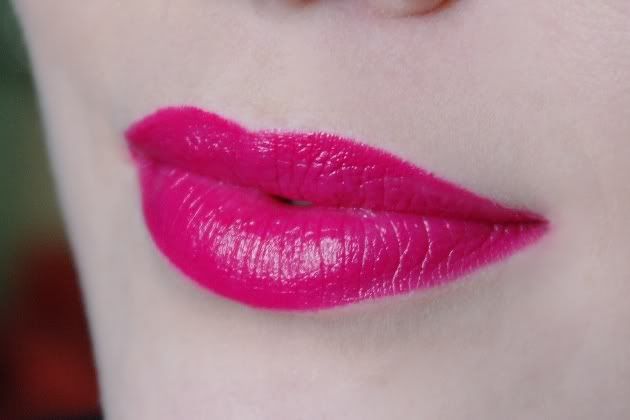 I almost forgot I had this one swatched already! This is Fuchsia class (#57) from Bourjois, it was my first bright pink lipstick and I still wear it a lot.
It's very creamy and pigmented, but it takes a bit of effort for an even application. It doesn't smell very good.. a bit like those theatre make-up creams that they use for facepainting. At least the taste is neutral.. It leaves a stubborn stain, which is a good thing if you like a flush of color all day.
I was in a hurry and ended up getting lipstick next to my mouth too, and I eventually gave up on rubbing it off and just blurred the region.. So take your time with this one!
The lipstick has a sharp edge, so you can apply it straight from the tube. This is what the packaging looks like: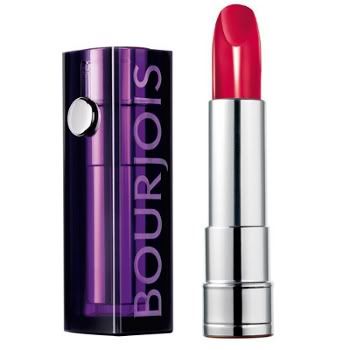 Apart from it's flaws, I love this lipstick a lot!
What was your first bright lipstick?
Silke