Some of my readers are not into make-up at all, but just friends being awesome and supportive, and today I am fulfilling a request by a friend that asked me about my eyebrows!
When I tell people that I fill in my eyebrows, they often have troubles believing it. I bet people imagine something very dramatic when they think of drawn in eyebrows, but I think it is one of the most accessible ways of using make-up, also for those who want to look a bit more natural. Hardly anyone has symmetric eyebrows. Filling in your bows can help even them out if you feel that it is nessecary. I don't think perfect symmetry is a must, but I do try to make my brows look a bit more alike.
This is what my eyebrow looks like in the morning: messy.
I'll just be showing the difference between natural and combed now.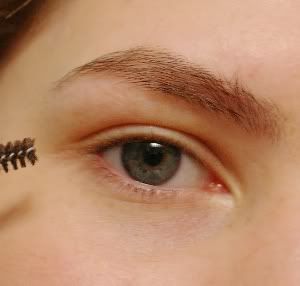 You can buy an eyebrow brush separately, but most eyebrow pencils have one on the back.
I usually comb the hairs upwars towards my temples. This instantly lifts your eyes and gives you a fresher look.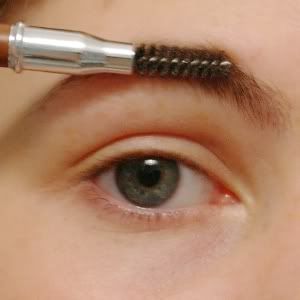 And this is my tamed brow! It is not much effort, but it definitely looks a lot cleaner and I think I look more awake and happy.
I often choose to define my eyebrows even more by using an eyebrow pencil. The hairs are less dense at the base of my brows closest to my nose, and at the end. That's where I mostly fill them in. I use a sharpened brow pencil and draw little streaks in the same direction as the hairs. Then I thoroughly comb through the hairs to soften and blend the pencil lines. I rather keep it subtle than making my brows perfectly even, because this way it is not too obvious that you fill them in.
Left is my finished eyebrow, how I style them most days. Right is my natural (combed) brow.
And lastly I often use a brow gel to fixate the shape. You can also brush on some hairspray or matte gel with your eyebrow brush.
In natural light:
You can also use an eyebrow powder or a matte eyeshadow to get a more evenly filled brow, but I prefer using a pencil. My favorites are the Hema eyebrow pencils (available in the netherlands and belgium). The light brown shade is cool toned and perfect for my natural brow color. The medium brown is red toned and was a perfect match for me when my hair used to be red/copper. It is hard to overdo it with these pencils because they are quite dry.
This reminds me: I have been working in clothing stores for a few years now, and while chatting customers often ask me about my make-up which I think is great! I have asked people about their make-up or nailpolish a few times too and I love those rare moments when strangers exchange beauty secrets in real life :)
What are your favorite eyebrow products?
And do you have those make-up talks with strangers too?
Silke