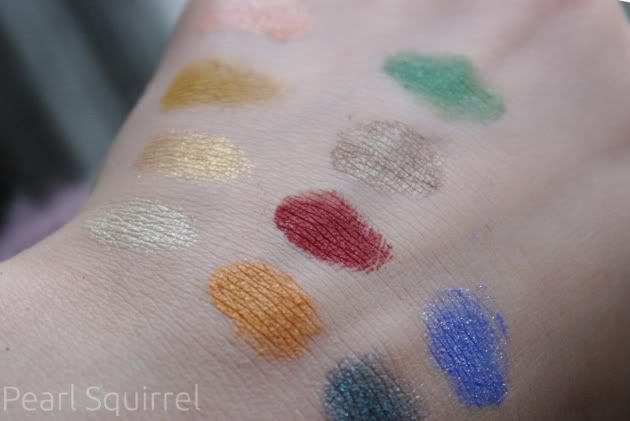 I finally got around to swatch my new eyeshadows from
Shiro cosmetics
. I absolutely love them and have been using them every day since I got them in the mail!
Although I am the kind of person that usually thinks every purchase over for a while, it didn't take me long to decide on these eyeshadows. Cheered on by my boyfriend, a true pokemon fan, I placed my order. At first he was very disappointed that I mostly chose colors from The Legends collection, but he came around and ended up having a Zelda revival ever since :D
Read on for more swatches and some looks!
I'm just going to let these swatches speak for themselves. I took these in daylight without flash on top of urban decay's primer potion.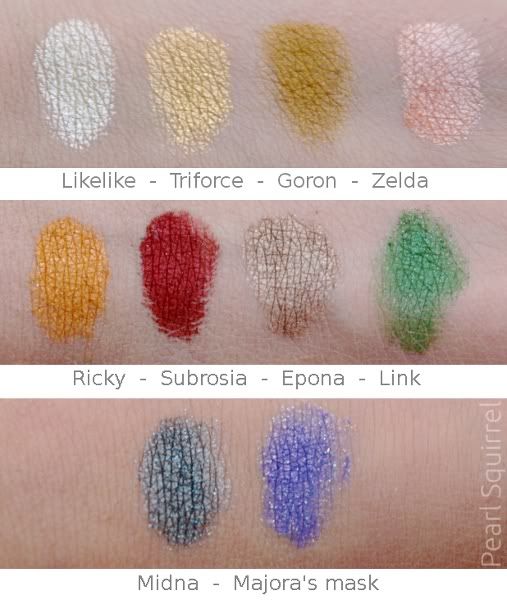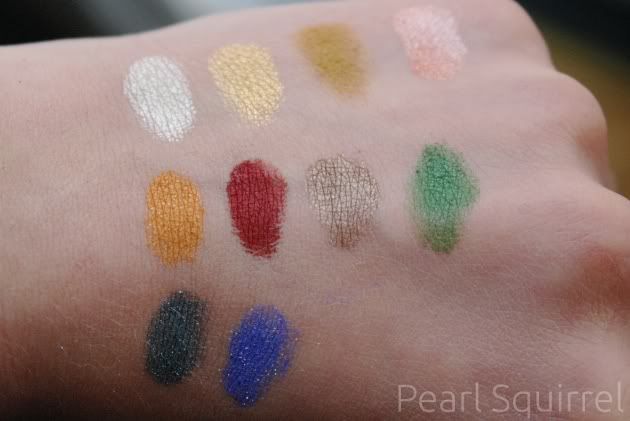 Likelike in different light. My new favorite highlight shade!
These eyeshadows contain carnauba wax, making them very creamy and easy to apply. Only subrosia gave me fallout because there are chunky red glitters in it, but nothing that you can't easily sweep away.
My absolute favorites are Likelike, Goron and Triforce. I have worn these so much that I haven't even gotten round to wearing all the other shades. I'm still learning how to apply mineral eyeshadow properly, so I tend to stick with the safer colors for now. But I love them all!
Some eyelooks:
(Sorry for the bad pictures. I still don't have a flash on my camera and am not good at keeping still..)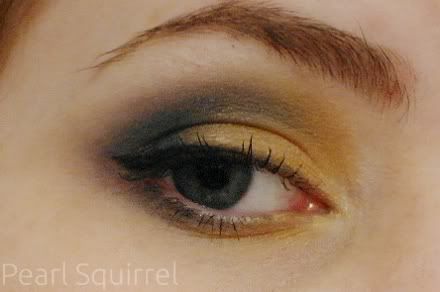 Using likelike, triforce, goron, midna and polywrath (taken after a long night of celebrating new years eve)
Using likelike, goron, epona and subrosia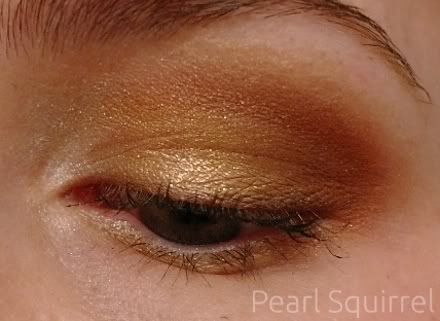 Using likelike, triforce, goron, epona and subrosia
And some pictures of the package!
Wrapped in snowflake printed plastic with some cute candy included :)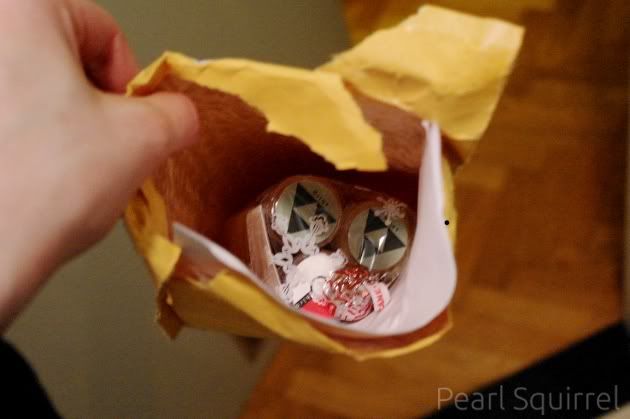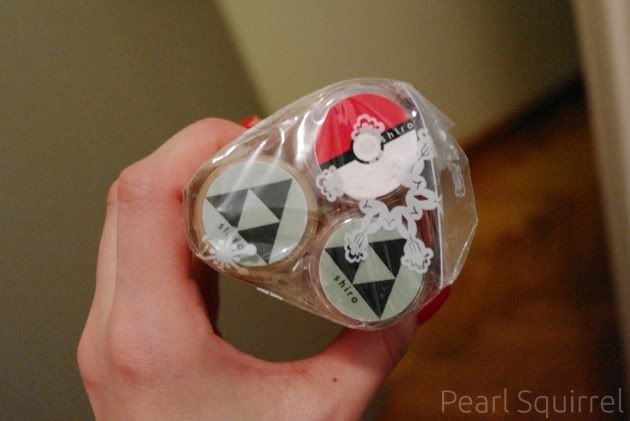 Next up are swatches from the super effective collection and the science collection!
Which colors do you like best?
Silke