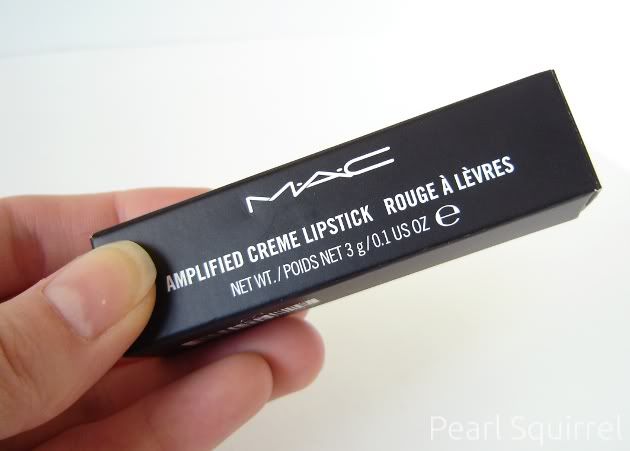 A while ago I finally got around to buy my first MAC lipstick!
€
18 for a lipstick is not cheap, so it really had to be a special color and good formula.
I am all about bright lips, so last time I visited a mac counter I walked out with a gorgeous pink color on my lips and in my shopping bag!
Girl about town is a perfect bright fuchsia pink with blue undertones. It is an amplified creme formula, which is very opaque with a slightly glossy finish. It applies like a dream, feels soft and smooth on my lips and smells and tastes heavenly. Yes, this was love at first sight!
After 2 meals and 8 hours there was still a lot of color left on my lips, although the shiny finish had faded. The wear is definitely above average, yet it did not leave my lips dry like a lot of long wearing lipsticks tend to do.
It smells (and slightly tastes) like vanilla. I really love it although I'm usually not too keen on scented make-up. The smell is very strong when you first open the tube, but after a little while it is hardly noticeable.
After many failed attempts I had to accept the fact that my crappy camera is not able to capture this awesome color, but this is the closest I got: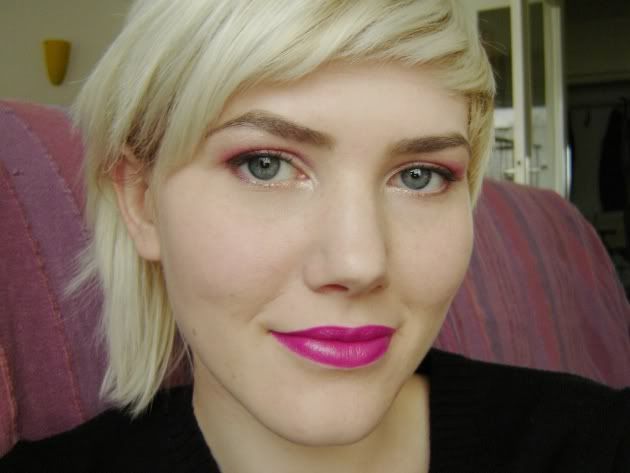 What do you think about this lipstick?

Pearl Squirrel